travel crm,best travel crm,crm for travel,travel crm software,travel agency crm,crm software company,crm systems,crm for travel agents, Odoo CRM, Zoho CRM, CRM for Tour Operators, CRM for Travel Companies, Travel Agency CRM Software, CRM for Travel Agency, CRM for Travel Industry ,What is Travel Agency CRM?, what is crm in travel industry,crm software for travel agents,best tour & travel agency, Best Tour & Travel Agency CRM
, crm in tourism industry, crm for tour operators, travel operator software, free tour operator software, best tour operator software, small tour operators software
Looking for the Best Tour & Travel Agency CRM Software
to address your business challenges?

---
The all-in-one travel crm software that automate sales and marketing operations for your packaged tour management
What is CRM in Travel Industry ?
---
The Travel CRM (Customer Relationship Management) software is a powerful tool designed to assist travel agents, tour operators, travel companies, and online travel agents in effectively managing their operations and nurturing customer relationships. It enables streamlined lead management, efficient follow-ups, effective query handling, and enhanced sales processes and ultimately improving productivity and boosting business success.
Specifically tailored for the travel industry, this CRM automates various tasks and offers advanced reporting capabilities. With the Travel CRM, agents can effortlessly manage and allocate leads, promptly address customer queries, automate follow-ups, analyze marketing metrics, store comprehensive communication history, and effortlessly share personalized travel insights and these would be benefitted from insightful reporting feature.


How Teknovate Travel CRM software beneficial for your business ?

​
---
Teknovate Travel Agency Software facilitates automation in Lead Capturing, Sales automation, follow-ups, Invoicing, Payment collections, Vendor Management indeed Intelligent Analytics. Our Travel CRM Software includes Sales follow-ups with the assistance of a Mobile App. It offers a user-friendly interface and seamless integration of SMS, calls, emails, and WhatsApp empowering streamlined and efficient communications with your valuable customers.

Our Goal is to empower your business with technology that automates and streamlines your daily workflows, freeing up your time to concentrate on sales and growth rather than administrative and repetitive tasks.
Exclusive CRM designed specifically for Travel Businesses.

Live Demo and walkthroughs.
Onboarding and Training Support.
Live Support via Anydesk, WhatsApp, and Calls.
Customizable to fulfill your each requirements.
User Friendly UI & UX
Regular updates to stay in sync with industry advancements.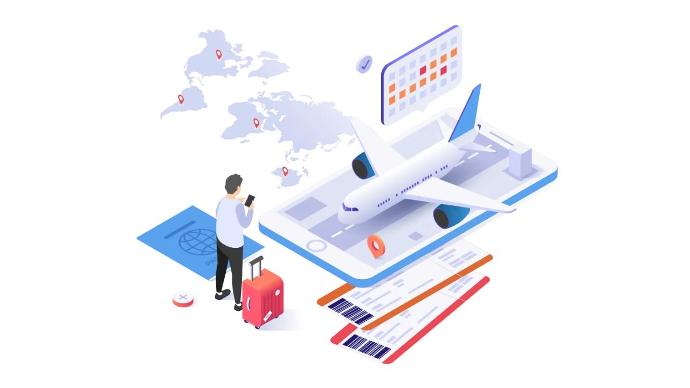 Why Teknovate is Best Travel CRM?
Travel agency CRM Software is essential for the travel business as it enables efficient management of customer relationships and sales processes. CRM software centralizes customer information, allowing travel agencies to track and analyze customer preferences, behaviors, and interactions. This data helps in providing personalized recommendations, targeted marketing campaigns, and improved customer service.
A Best Travel CRM & Marketing Automation for online holiday planning businesses it helps to streamline sales processes by automating lead capturing, follow-ups, and invoicing, increasing sales productivity. It also facilitates effective communication through integration with various channels like email, SMS, and chat. Overall, travel agency CRM enhances customer satisfaction, boosts sales efficiency, and drives business growth by leveraging data-driven insights and streamlining operations.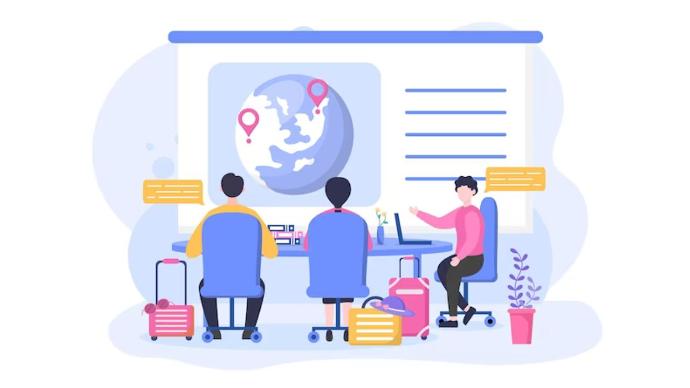 A Travel CRM assist you to:
Track travel enquiries from start to finish, ensuring a seamless sales process.
Auto send whatsapp, email and sms to client on each status change.
Deliver exceptional tailored service according to each traveler's needs.
Gain a comprehensive view of customer interactions, packages, and sales from analytics.
Automate repetitive tasks to increase productivity, boost sales & generate revenue.
Feature Highlights of Travel CRM Software

---
Auto Create Leads
Auto-Generate lead from Facebook/Insta & Google Ads Website, B2B portals, Lending Page, etc.

Sales Pipeline
Auto-assign leads and complaints to the concerned person by Source, Area, Product, etc.
Alert's and Notification

It will never allow you to forget any sales follow-up.
Marketing Automation
Auto-send E-mail, SMS and WhatsApp lead to the customer.
Live Tracking

Track your field staff by live GPS Tracking.
Quotation Details

Create Quotation, Proforma and Invoice in few clicks.
CRM System Mobile Application



Now work from Anywhere through Mobile Application.

Workflow Automation
Assign, Manage and Track the progress of each task.
Payment Collection Reminder
Ensures timely collections through sending personalized notification to the customer.

Live Reporting Dashboard
Detailed Analytics to Analyze and Improve your Business through Live Reporting.

Why Travel agency CRM is essential for your Travel Business?
---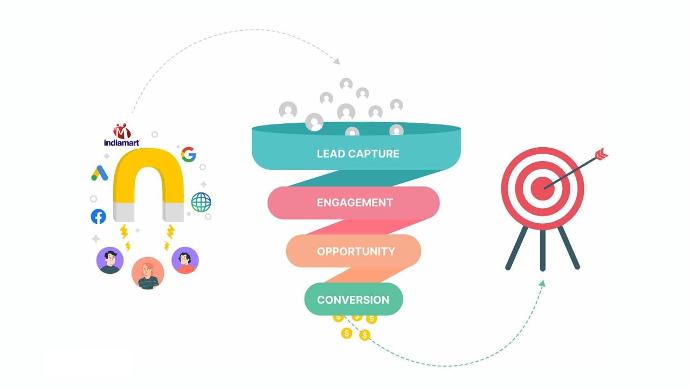 Centralized Lead Capture CRM

Teknovate Travel Agency CRM software is integrated with major lead generation platforms like Facebook/Insta Ads, B2B Portals, Indiamart, Websites etc to stay on top of inquiries across all the channels. Auto-create your all leads, and auto-assign them to the concerned person and manage them from a single platform with ease.
Create customized lead funnel & classify leads into different stages as per your pre-sales process. Our CRM software for travel agents will track & convert each lead into sales with less effort.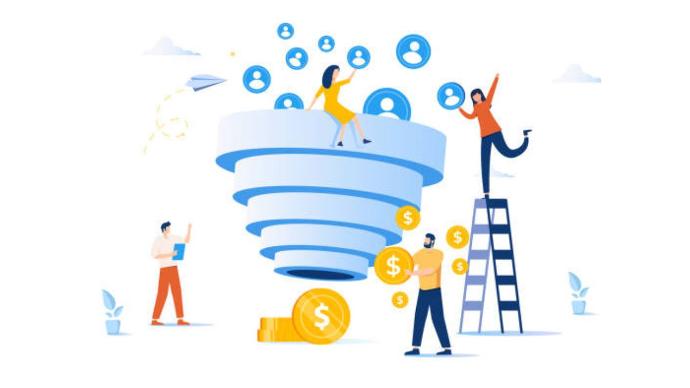 Sales Pipeline Management

Effectively manage your sales pipeline, featuring lead management, sales stages, and automation tools. The user-friendly platform offers SMS, WhatsApp, and email templates for streamlined follow-up processes, ensuring efficient communication with your leads. Optimize your sales process and enhance lead conversion rates, driving business growth.
These automation of tasks will save lots of time and effort of your employees which they can deploy in productive work and improve sales efficiency.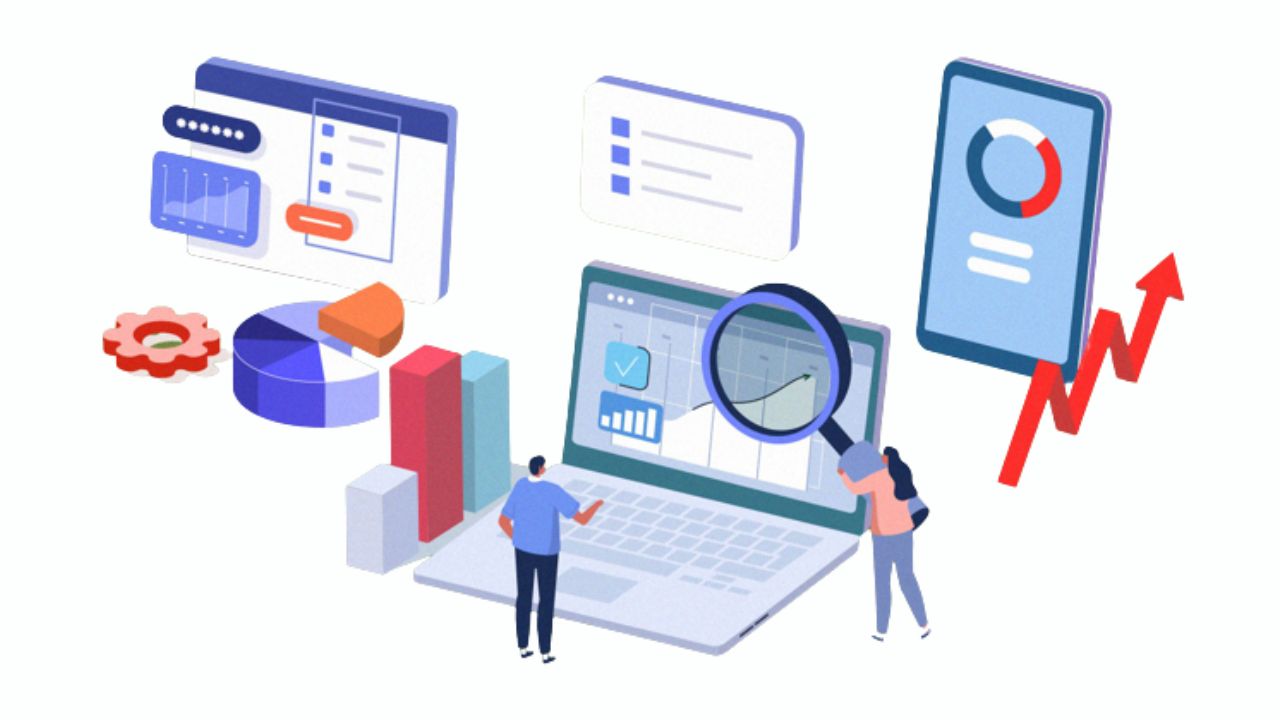 Mobile Accessibility & Productivity

With a mobile-friendly interface or dedicated mobile apps for Tour & Travel CRM software, users can conveniently access client information, project details, and communication tools.
This facilitates efficient project management by enabling them to update statuses, manage tasks, schedule appointments, and collaborate seamlessly with team members.
The mobile accessibility of the travel crm software ensures that users can stay connected whenever they are.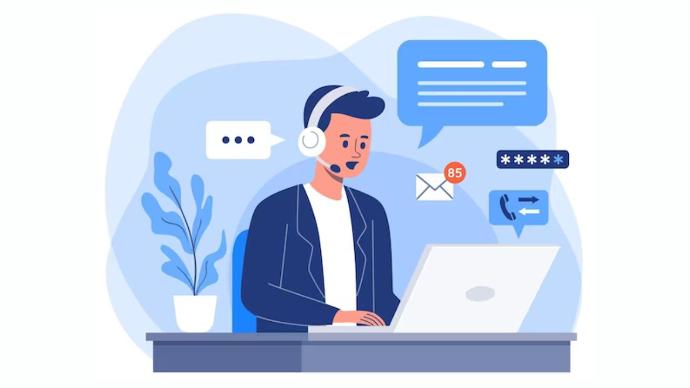 Integrated Customer Service Center

In today's business environment, telephony plays a crucial role in every organization. Our CRM solution includes an integrated Call Center Software, enabling smooth inbound and outbound calling for improved sales performance.
Now, With our CRM, businesses can optimize their call center operations, leading to enhanced customer interactions and better sales outcomes.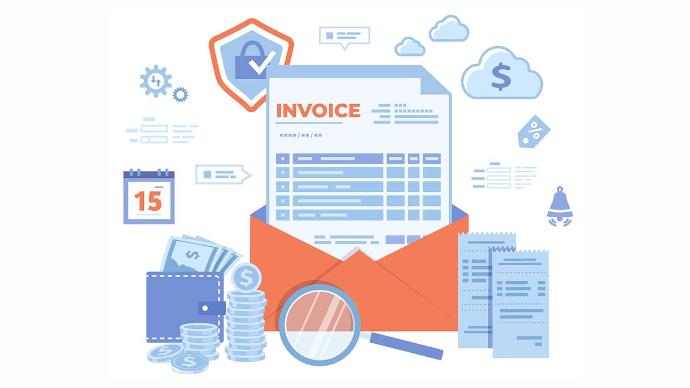 Invoicing and Payment Settlement

Effortlessly create invoices within the Travel CRM, streamlining loyalty point management and providing valuable insights into the profitability of each transaction.
With payment collection reminders, you can optimize cash flow management, ensuring prompt payments and maintaining financial stability for your travel business.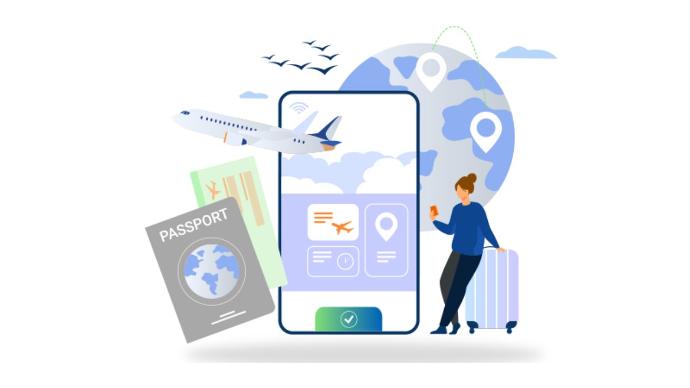 Manage travel packages

By streamlining the process of creating customized package tours and monitoring bookings, you can devote more time and energy to sales efforts, resulting in increased revenue and improved profitability.
Through simplified workflow, you can efficiently manage your packaged tour management by providing exceptional experiences to your customers while driving business growth.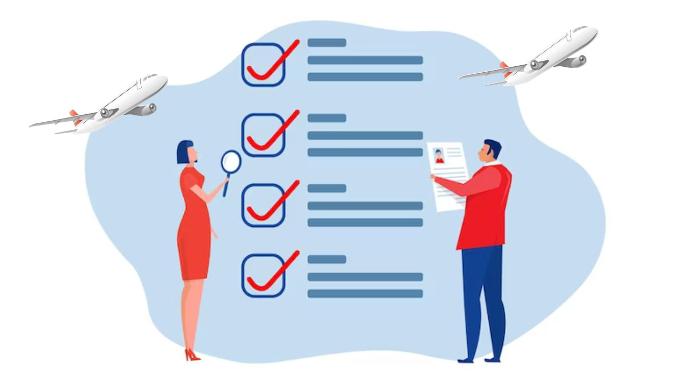 Complete Client Contact details

Having comprehensive client profiles with their travel details and history enables effective cross-selling and up-selling opportunities.
Due to readily available information, there is no need to repeatedly request demographic details such as passports. Hence, it improves customer experience and enhancing sales potential.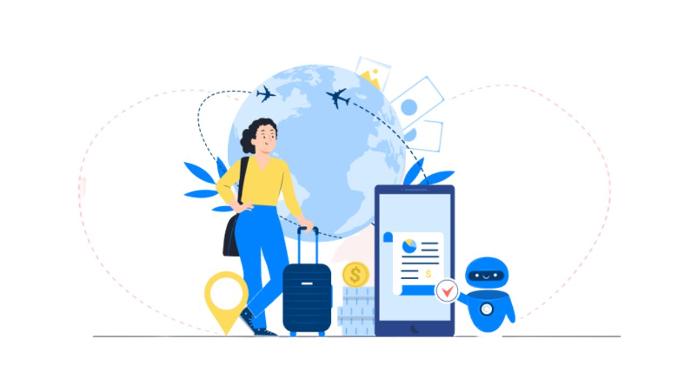 Quotation Management

A comprehensive travel CRM software provides an array of quotation features that streamline the quoting process. With dynamic pricing, with payment details and personalized templates, it enables agents to generate accurate, customized quotes in seconds.
Simplifying complex itineraries like customer details with package & price details and automating follow-ups, it enhances efficiency and delivers exceptional customer service, ultimately boosting sales and fostering customer loyalty.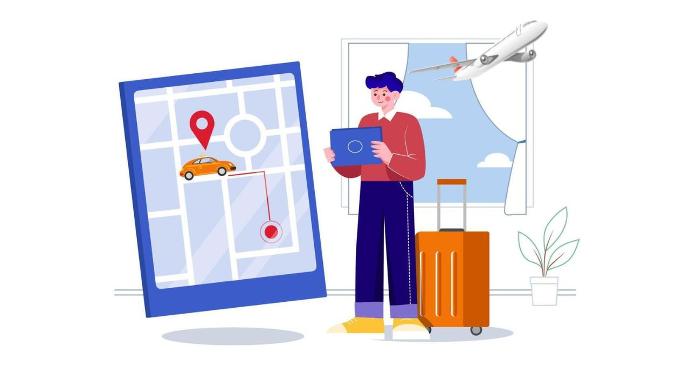 Itinerary Management

A Travel CRM software offers a centralized platform to create, organize, and manage detailed travel itineraries. It enables agents to easily customize and update trip details, collaborate with clients, and efficiently handle changes.
With seamless integration such as Vehicle accommodation, Traveling & hotel details, guest list and follow-ups with Paymets in real-time updates, it ensures a smooth and hassle-free travel experience for customers.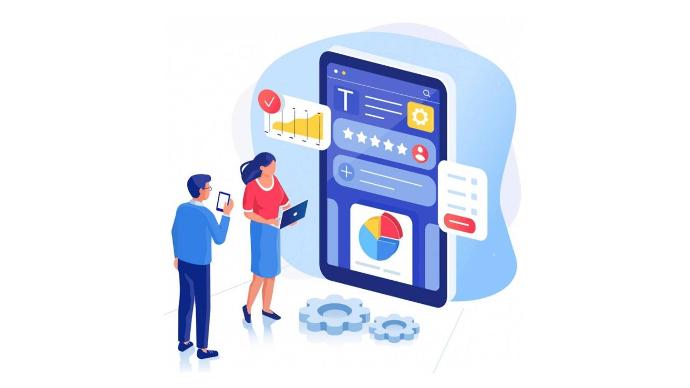 Data analytics and Reporting

It offers comprehensive, visually appealing, customizable reports and dashboards, simplifying activity management with ease and efficiency.
With mobile dashboards and scheduled email reports, you can access real-time insights on the go and receive automated updates for seamless tracking and monitoring of your business performance.
Stay informed and make data-driven decisions effortlessly with our reporting features.

Let's Schedule a Free Demo​

---
Travel CRM, best CRm for real estate, sales CRM, CRM tools and customer relationship management,best travel crm,crm for travel,crm for travel industry,travel crm software,crm software for travel agents,crm for tour operators, crm in tourism industry, crm for tour operators, travel operator software, free tour operator software, best tour operator software, small tour operators software