Teknovate CRM Software for small business
Increase your B2B sales with Teknovate CRM software


best CRM for small business CRM software , Best CRM software for small business, CRM smb, Sales software for small business, CRM tools for small business, CRM system for small business, Client management software for small business, Customer management software for small business.

Why Do Your Small Businesses Need a CRM?
---
Managing sales and customer relationships are easy when you start your business journey. However, as small businesses start to grow, they face a number of challenges, which only get more difficult. Whether optimizing sales cycles, automatically capturing and managing leads, building or maintaining customer relationships, or improving internal communications, businesses need a lot to keep their engines running. That's why small businesses should invest in a CRM that can accelerate and support business growth. Here are some reasons to consider when getting a CRM.
You need a better way to track your

leads

and

customers.
Sales cycles are

long or

complex.
You want to reduce manual data entry.
You

want to improve

my return on investment in

sales,

marketing

and customer

service.
You want a more convenient business approach Data.
Your goal is to grow your business.

Challenges Faced by Small Businesses without CRM
---
1. Lack of Customer Resolution Tracking System

Without a CRM, businesses can lose valuable customers and transaction revenue. This occurs when sales orders are not followed. You may also miss opportunities to collect and improve customer feedback on your products/services.
2. No Centralized Database
Another challenge small businesses face is the lack of a centralized database. Gathering information from multiple platforms can be time-consuming and a waste of time for sales reps.
Without a structured sales process to support a promising business, inaccurate sales forecasting, failure to identify prospects, and manual handling of sales workflows can result.
4. Problems with Lead Management
One of the biggest challenges faced by businesses is lead management. Without a robust CRM for lead capturing, it can be difficult to overcome this challenge. A CRM helps in automating the lead management process to secure business growth.
5. Improper Task Management
Manual task management such as manual data collection and entry, sending emails, and creating records can cost time and business. A CRM can automate these manual tasks and help in organizing records, and communicate through emails & texts to help you meet your deadlines on time.
6. Below Par Customer Management
In any business, meeting customer needs is critical to retaining them for the long term. Without a CRM, finding new customers as well as building long-term relationships with existing customers can be difficult.
Customer management software for small business, Client management software for small business, CRM system for small business, CRM tools for small business, Sales software for small business, CRM smb, Best CRM software for small business, Best CRM for small business CRM software.
How can CRM Software Help Your Small Travel Business?



---
A CRM or Customer Relationship Management software is a tool that streamlines your travel business workflow through sales automation, lead handling, and customer relationship management to accelerate conversions. The software helps in providing a seamless customer experience on par with big businesses.
It enables you to organize and prioritize the customer journey with your business and provides a thorough insight into your team's progress. It also helps improve engagement with your customers and maintain all their details in one place. With a CRM, you can analyze sales patterns and easily predict future revenue growth.
Benefits of CRM Software for Small Businesses or SMB
---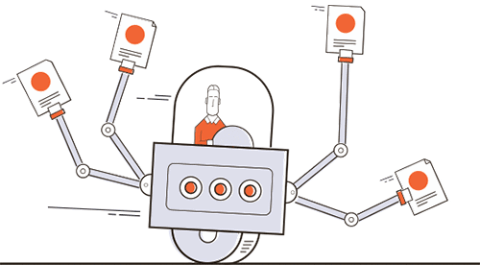 Sales Tasks Automation
CRM software allows you to automate sales tasks including sales tracking, follow-up and after-sales activities. This tool allows you to track all your sales and marketing activities in one place. It handles all basic administrative tasks, manages customer records, and sends personalized messages to contacts for follow-up, freeing up more time for other important tasks.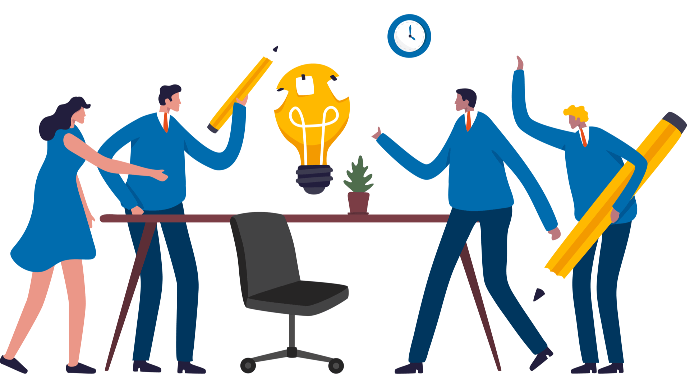 Effortless Team Collaboration
One of the key features of a CRM system is centralized information storage for all team members. Team members can easily track sales paths, access customer details, and track sales potential. CRM helps you better manage your sales by analyzing the performance impact of your marketing campaigns.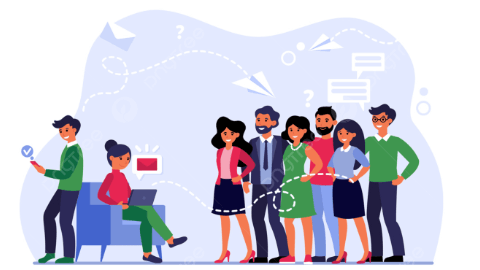 Effective Customer Interactions
CRM software gives sales reps a 360-degree view of their customers. This can lead to longer and stronger customer relationships. Sales reps can have personalized and more meaningful conversations with customer records and past interactions. Remembering what matters and interests you will earn your customers' trust.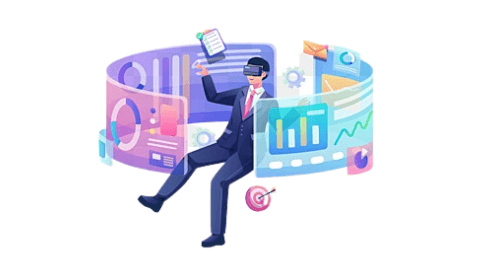 Sales Performance Analysis
For small businesses, it is important to know the source of your future business. CRM software works as an opportunity management tool, helping you analyze your current sales figures. This will help you predict your future income amount. You can also keep your business proactive about customer issues by improving potential service and problem resolution.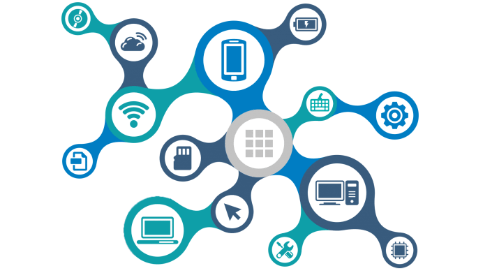 Easy Integration
The best thing about CRM is that it can be integrated with other software and platforms. With social media and email integration, CRM allows you to prioritize, manage and respond to your customers in real time. It also helps you reach potential customers by reducing the manual data entry process, saving you even more time. This way, you can work on converting leads and better manage your social media and email campaigns.
Why is Teknovate CRM the Best Choice for Small Businesses and Startups



---
Teknovate CRM for small businesses is built to support productivity and growth. It is easy to set up and has a simple layout for high flexibility. The software offers a variety of modules and features to help small and medium businesses bring their sales and marketing processes to life. With Teknovate you can
Capture leads from your website and social media directly into your CRM
Track and manage sales paths and predict conversion rates.
Increase productivity by automating sales, lead, and customer management.
Manage and personalize your interactions with the company
Categorize leads and target potential leads.
Benefits of a CRM for Small Business
---
Quick Response
Auto send WhatsApp, Email & SMS to compete lead journey from lead create to won or lost and avoid losing valuable leads.
Sales Forecasting
Sales cycles in B2B companies are much more predictable. CRM systems make it easy to predict growth based on past performance.
Enhanced Tracking
The B2B sales process has more steps than B2C. Therefore, B2B CRM solutions give you better visibility into where your prospects or leads are.
Auto Create Leads
Auto fetch lead from your online lead generation sources.

Auto Assign Lead

Auto-assign leads to the concerned person saving time.
Realtime Activity Reminder Popup
It will never allow you to forget any sales follow-up.


Marketing Automation
Auto send E-mail, SMS and WhatsApp to Sale more.
Live Tracking
Track your field staff by live GPS Tracking.
Professional Documents
Create Quotation, Proforma and Invoice in few clicks.
Work from Anywhere
Cloud based software with Mobile Application.
Task Management
Assign, Manage and Track the progress of each task.
Manage Complaint
Manage and Track the progress of each Complains.
Live Reporting Dashboard.
Analyze and Improve your Business through Live Reporting.
Let's Schedule a Free Demo​

---