​ Organize Your Leads Effectively With The Best Lead Management Software
Leads are crucial to businesses, no matter how big or small. There is a need for lead management software that offers an organized approach and complete visibility into the marketing and sales leads.
Lead management system, Best lead management software, Lead management tool, Lead management CRM lead management software, Lead management solution, Lead follow up software, lead management software india, free lead management software, lead capture software, lead generation software free

An opportunity is a sales prospect that provides an opportunity to sell a product or service. Opportunities are an important step between identifying a lead and closing a deal. Opportunity management helps you track and manage sales opportunities in your CRM. This allows you to better control your sales process by putting all the information you need in one place.
Biggest Challenges Faced in Lead Management
---
Manually searching for leads, updating your database, and following up can be tedious while trying to grow your business. Without a lead management system, it can be difficult to manage the leads you may be generating on a daily basis. Common problems with a poor lead management system include
Manual Lead Scoring
Poor lead management can lead to lost productivity because there is no process for evaluating or ranking leads in terms of importance.
Lack of Insight into Lead's Activities
Without a lead management system, it's difficult to track a potential lead's behavior on your website or email, which can lead to lost leads.
Duplicate Leads
CRMs are populated with multiple repeat leads. This can lead to wasted time and lost leads for your team.
Lower Conversion Rate
This also lowers conversion rates as sales and marketing teams have to respond to delayed inquiries and miss follow-ups.
Lack of Lead Nurturing
A lack of information about a potential lead/customer's needs can put you on the verge of sending emails in a timely manner. This can deprive a strong relationship.
Here's What a Successful Lead Management Process Looks Like
---
Lead Capturing
The first step in lead management is the lead generation process. This applies to both inbound and outbound sales. Outbound lead generation involves generating a list of potential leads with contact information. For inbound marketing and sales teams, this first step is to encourage contact with leads. This includes using strong calls to action on your website, email, social media, and other channels.
Lead Tracking and Insights
After capturing leads, lead management software tracks and evaluates captured leads and determines which leads are most profitable or most likely to convert. Lead software automatically collects lead profile information such as company, job title, and contact details. The information in this report personalizes sales efforts and helps sales and marketing teams develop more effective campaigns.
Lead Nurturing
Lead nurturing is among the most important components of lead management. In this stage, the lead has either converted or is stuck in indecisive mode. Well, in both cases, the leads are nurtured and engaged. This is usually done using targeted emails about any new offers, product launches, new features, etc. The nurtured leads are then moved to stage 2 of qualification and tracking, leading to higher sales.
Lead Distribution
Strong leads require your sales team's attention. Traditionally, this step has been done manually. However, lead management software can automate this step with simple automation and can assign and distribute leads across teams. Your team gets a complete lead profile so you can better understand your leads and have effective conversations with them.
Lead to Opportunity Creation
Once captured leads are converted to sales-ready leads, the next step is to create opportunities. This is an important sales step and an important part of the lead management process. Most lead management programs effectively track and manage these opportunities. Combined with a CRM platform, it enables dynamic and decentralized feature development and management.
Lead follow up software, Lead management solution, Lead management CRM lead management software, Lead management tool, Best lead management software, Lead management system, lead management software india, free lead management software, lead capture software, lead generation software free

Benefits of Using a Lead Management Software

---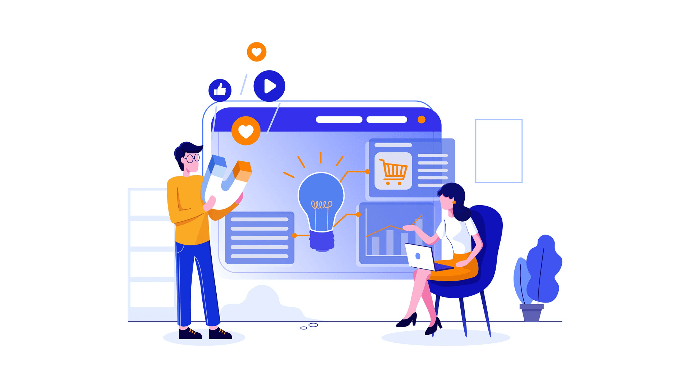 Efficient Lead Tracking
An effective lead management system can help you overcome the hassle of tracking leads and prevent the loss of quality leads. This software makes it easy to track leads, making it a valuable business asset. This allows you to keep a close eye on your leads, optimizing the experience for leads that are close to converting. This will make better use of your time and money.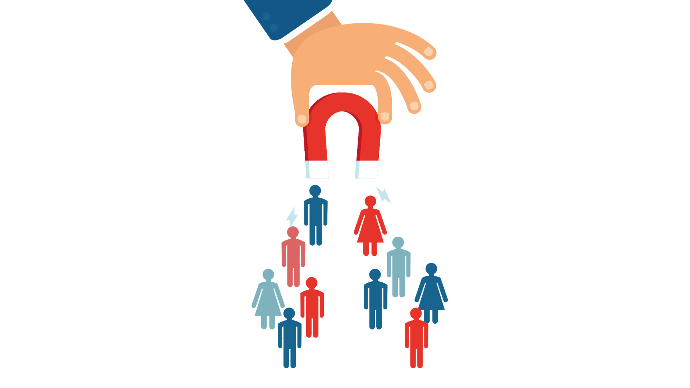 Easy Automation of Lead Capturing & Assignment
The system automates the lead-capturing process from different sources which may include social media campaigns, web forms, or emails.
Lead management software even allows you to contact the leads through calls or chats, making it easy to process quality leads. Once the system tracks and captures leads, it can automatically assign the leads to the team, based on your lead-routing command.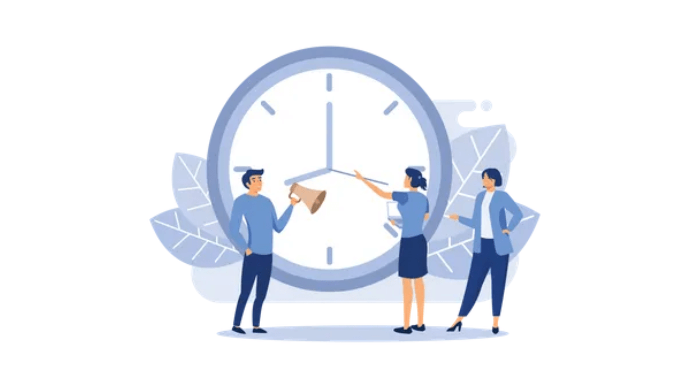 Save Valuable Time
Automation processes of any kind can save time. So, a system offering lead automation gives you the ability to program the automation of routine tasks. That leaves you with plenty of time to pursue the leads and work towards the conversion process, thus leading to higher productivity.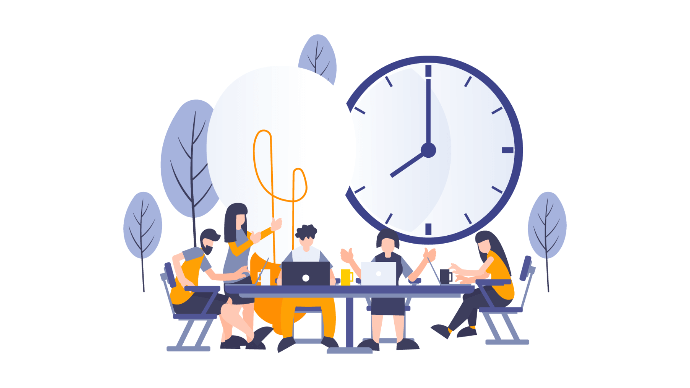 Real-time Tracking of Lead-Cycle
Knowing what drives your leads is one of the most important parts of running an online business. An efficient lead tracking and management system allows you to understand a lead's life cycle and activity graph at different stages.
With this real-time information provided by the CRM, sales teams can seamlessly engage with prospects across multiple channels.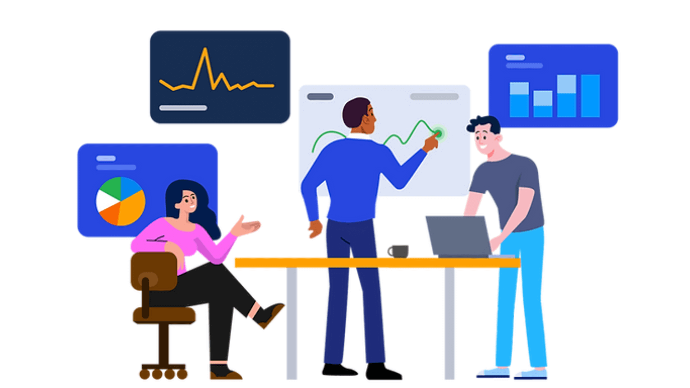 Deeper Insights
An effective lead management solution allows you to track quality leads with advanced tracking options. This allows you to follow your customer's journey and gain insight into their decision-making process.
This allows you to convert prospects and build a roadmap to deliver better customer experiences in the future.
Features of a Powerful Lead Management Software
---
Automation
Automation helps sales reps manage workload, better track contact information, and avoid losing valuable leads.
Sales Forecasting
Sales cycles in B2B companies are much more predictable. CRM systems make it easy to predict growth based on past performance.
Enhanced Tracking
Lead management software solutions give you better visibility into where your prospects or leads are.
Contact Management
Creating contacts and storing important information about customers is an essential part of working in a B2B organization. A CRM system works as a centralized database and provides a 360-degree view of all customer activity.
Follow-ups & Task Management
The goal of CRM is to reach customers at the right time. It helps sales reps manage activities and remind them of the next steps.
Lead & Opportunity Scoring
Based on your sales data, CRM provides advanced analytics and predicts your chances of closing a deal.
Auto Create Leads
Auto fetch lead from your online lead generation sources.

Auto Assign Lead

Auto-assign leads to the concerned person saving time.
Realtime Activity Reminder Popup
It will never allow you to forget any sales follow-up
Marketing Automation
Auto send E-mail, SMS and WhatsApp to Sale more.
Live Tracking
Track your field staff by live GPS Tracking.
Professional Documents
Create Quotation, Proforma and Invoice in few clicks.
Work from Anywhere
Cloud based software with Mobile Application.
Task Management
Assign, Manage and Track the progress of each task.
Manage Complaint
Manage and Track the progress of each Complains.
Live Reporting Dashboard
Analyze and Improve your Business through Live Reporting.
Let's Schedule a Free Demo​

---