What is Customer Relationship Management and How to Use CRM Software to close more sales?

---
Customer relationship management (CRM) is one such strategy that will help you stay ahead of the curve and ahead of your competition. CRM gives businesses the ability to manage customer interactions systematically and strategically, thereby improving customer loyalty, reducing sales cycles, and increasing conversion rates.
Read on for more details about what customer relationship management is and how it can help you win in business.

What is Customer Relationship Management?
---
Customer relationship management is the strategy to acquire and retain more clients for any business and to implement this effectively, you need a tool which is known as CRM software.
It enables organizations to improve customer interactions and helps your salesperson to manage and track the progress of each lead throughout the complete lead journey, and convert each inquiry into sales quickly and effectively to increase your sales with ease.
In the current era, CRM software is the primary need of each organization and this can make a huge difference in any organization. By applying the right strategy in your business, you can increase your revenue, reduce expenses, and improve efficiency.

Why CRM is important for business organizations?
---
Customer relationship management is the primary need for all businesses today. The growth of e-commerce and Internet sales as well as the growth of social media has created a whole new world of customers for businesses and brands.
And unlike in the past, these customers are looking for discounts, one-off deals, and customer loyalty programs. Now more than ever, it is crucial for businesses to invest in their customers and build strong relationships with them. CRM is a key tool to facilitate these types of activities.
It allows businesses to increase revenue by delivering more value to their customers. This can be done by increasing customer interactions through automated WhatsApp, Emails, and SMS.
Which ultimately extends the time customers spend with your brand with in-depth engagement programs, and achieves better sales outcomes through more effective customer interactions.

​Benefits of ​CRM software in Business.
---
By Implementing CRM Strategy into any business, they can get these 4 major benefits :
Increased Revenue - One of the primary benefits of CRM is that it allows businesses to reduce the sales cycle which generates and lead to better sales outcomes.

Reduced Costs - It offers significant cost savings. Through the automation of customer interactions, such as email, SMS, Whatsapp, and phone calls, businesses can cut their sales conversion costs and improve the efficiency of their sales team. As a result, it can improve revenue, reduce expenses, and improve profitability.

Improved Efficiency - CRM is important for businesses to improve efficiency. As an organization's there strategy grows, the process can become cumbersome. Lead Management Software can streamline the process which in turn lead to a significant increase in efficiency.

Increased Customer Loyalty - One of the biggest benefits of this software is that it allows businesses to increase customer loyalty. By identifying what drives customers to leave and engage with your brand, you can use that information to better retain your customer.

Key challenges in implementing CRM
---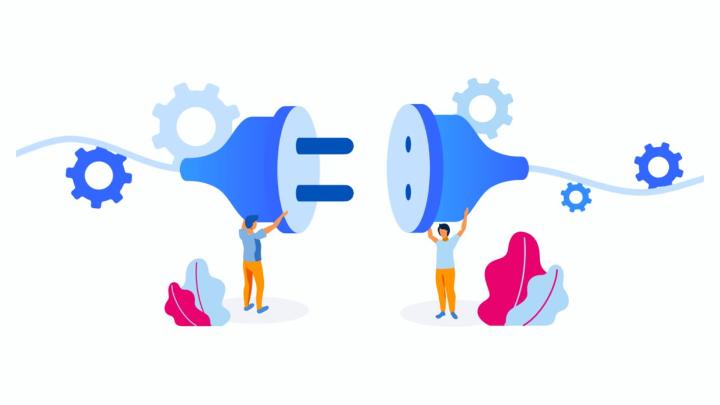 Inadequate Investment - Investment is done to get beneficial in long run as well. CRM is important, but it can be difficult for businesses to justify the investment to implement strategies. There must be an investment with in the stepulated period to reap the benefits of CRM.

Ineffective Implementation - When the decision is taken properly but the businesses often falter during implementation. By keep in mind, to prevent this issue businesses need to plan and invest in implementation strategies from the beginning.

Inconsistency -  Effective strategies leads to success if they are consistent. Similar to marketing strategies, it should be applied to all customer interactions. If a strategy is inconsistent, then it will have a much lower effect on your business.

Lack of Time - Implementation of strategy aligned with goal take significant time, but they can lead to added benefits to an organization's business. Software strategies require time to be effective, and if businesses do not have time in their day to implement CRM strategies.

Selecting the Right tool - Many times Business do the mistake of selecting the wrong CRM Software because it is cheaper, but this will lead to the waste of money, time, and effort they invest in implementing the strategy in their business and ultimately leads to the failure of customer relationship management.

So, how choosing the right CRM software is the key decision for any business.

Customer relationship management strategies require time to be effective, but if businesses do not have time to implement strategies can not get advantage from it.
By implementing the wrong software for strategies making can be challenging, but with the right strategies and CRM tools, your organization can increase revenue, reduce costs, and improve efficiency.

Let's Schedule a live demo of CRM software.
---
Reduced Costs,close more sales, implementing crm,Benefits of crm software,key challenges Reduced costs, How to use crm software