Sales are the backbone of any business. Without sales, there's no business. Businesses with strong sales departments can effectively drive revenue and grow their company faster than businesses without. 
But how do you improve your sales performance? 
To improve sales with a CRM system, you need to have the right strategy and tactics in place after all, this is where you will uncover gains that can last well into the future. 
In this article, we outline several ways you can improve sales with a CRM system such as Teknovate CRM(Customer Relationship Management) system to achieve that goal faster.
1. Increase sales productivity with automation

Automation is the key to a successful business. If you're not automating activities, you're not going to scale and maximize your productivity. Several activities in sales can be automated with a CRM system. 
Automation in sales can reduce the time spent on activities such as booking an appointment, closing deals, managing leads, and managing sales cycles. It can also help you reduce the loss of productivity due to human error.
With the help of automation, you increase your sales productivity by tracking key activities like appointments, deals, and sales cycles. This allows you to identify areas that require improvement to scale sales. 
For instance, you can automate email templates to reduce the chances of errors. You can also track key metrics such as sales deals closed per day, number of leads, and time spent on each activity. 
With these metrics in place, you can start automating low-impact activities such as sending reminder emails, handling follow-up activities, and closing deals.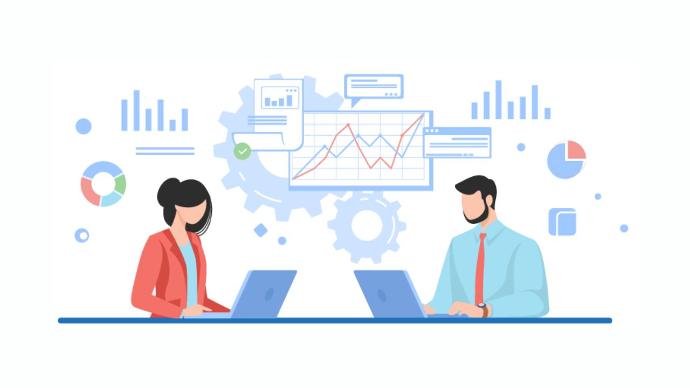 2. Have a clear Roadmap for future sales development

As a sales manager, you must know where your sales teams are headed. The best way to do this is to map out a roadmap for your sales teams.
A clear roadmap will enable you to strategically address your teams' challenges and provide solutions to those challenges. Having a roadmap will help you plan for your sales teams' short-term and long-term goals. A roadmap can be used to address issues such as,
Lack of salespeople with specific skills. 
Companies with growing sales teams may face this challenge. You can help your sales teams by mapping out a roadmap to identify the skills they need. 
Lack of sales managers with specific skills. 
If your organization doesn't have a roadmap for managers, you and your sales teams can suffer. You can help mitigate this challenge by mapping out a roadmap for managers.
3. Data-Driven Marketing Efforts

When it comes to marketing, there are no guarantees. What you can be sure of is the data. Data-based marketing will help you find leads that are ready to buy, provide valuable insights into customer behavior, and increase conversion rates. 
Data-Driven marketing efforts can help you increase sales by understanding customer needs, researching your competitors, and building a customer journey plan. A good CRM system will help you create targeted campaigns. 
You can segment customers based on their behavior. You can also create offers and promotions tailored to specific segments. A good CRM system will also help you measure the impact of your marketing campaigns. 
This will help you determine which marketing efforts are working best for your business. It can help your business to increase sales with your sales team by better understanding their customers. 
You can create customer journeys that show customers when they are ready to buy, what they want to buy, and where they are in the buying process.
4. Increase the performance of your sales team

A good CRM Software will decrease the workload of the salesperson through many kinds of automation such as: 
Auto Capture Lead: CRM is integrated with all your lead generation sources like Facebook, Instagram, Indiamart, Youtube, Website, etc. so it auto-creates all the leads and avoids manual entry.
Auto Assign Leads: CRM will assign leads to the concerned salesperson automatically, so it saves the time of the top management, and each salesperson gets his leads immediately, so he can do the follow-up ASAP.
Auto Follow-up: By Marketing Automation, CRM Will automatically send the company intro and product intro to the customer by Email & WhatsApp. so it will save lots of time and effort for the sales person, and increase sales without manual efforts
Never Forget Any Follow-ups: In CRM Your salesperson can schedule his every follow-up, and CRM software will remind him of every task on time, so he does not need to remember anything and also complete his task on time without forgetting, so it directly increases the sales with ease.
Get 360 Degree View of the lead: In CRM you can classify your leads into different stages like New / Qualified / Quotation sent etc. It will provide better clarity of the lead status. CRM will also record the complete history of each lead, so your salesperson can do Quality follow-ups, and close the deal faster.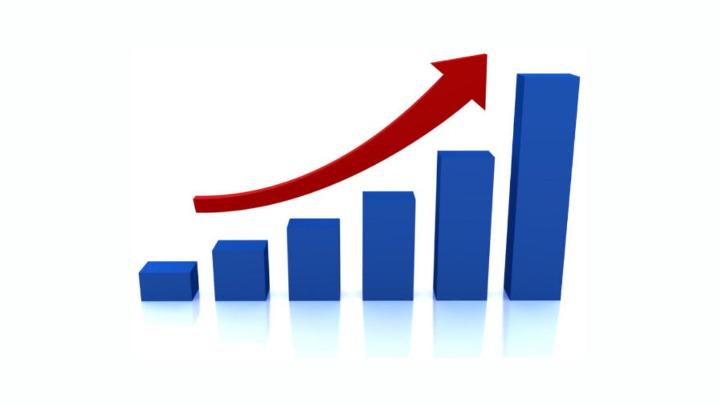 5. Reduce efforts of sales closure

Closing sales is a crucial part of any salesperson's job. However, it also requires a lot of effort. The best way to reduce the efforts required to close sales is to have good communication between the salesperson and the customer. 
Good communication will help the salesperson understand the customer's needs and provide him/her with a solution that addresses the customer's wants. You must understand what problem your customer is trying to solve. 
You can also try providing your customers with free solutions or free trials so that they can get a feel of what your product does and how it might help them. This will help you close the deal with your customers and save you a lot of time and effort.
---
Sales are one of the most important aspects of the business. Companies need to have a large sales team in place because it's through this channel that companies make money.
But as the team grows, you need a system that can track your team's work, and increase your team's performance. Sales and team management are challenging, but that can be made easier with the right sales CRM software. 
If you're looking to improve your sales performance with a marketing CRM system, You can contact us, Our Business consultant will help you to improve your sales with ease, there are lots of benefits of CRM systems.
Let's Schedule a live demo of CRM software



---
improve sales, customer relationship management, increase sales, benefits of crm system,
marketing crm,benefits of CRM system,sales team,sales crm, crm system, sales crm software, customer relationship management, increase sales