8 Sales Strategies, that increase lead conversation ratio by 3X in just 3 Months by using CRM Software

---
Sales Strategies are the key to success for any business wheather it is small or big. Without proper Sales Strategies in place, converting leads into sales lead towards difficulty. 
In this blog post, we will discuss 8 Sales Strategies that have been proven to increase lead conversion ratios by 3X in just 3 months! 
These strategies are simple and easy to follow and will help you close more sales with less effort. Without Sales Strategies, businesses cannot function properly. 
It helps to set the foundation for a business, and it is essential for salespeople to have a good understanding of Sales Strategies in order to be successful​.
Sales Strategy 1
Set the foundation for your business
The first step to take when developing Sales Strategies is to set the foundation for your business. This means understanding your company's goals and objectives, as well as your target market.
Once you have a good understanding of these things, you can start to develop Sales Strategies that will help you achieve your goals.
Sales Strategy 2
Understand your Product deeply
The second Strategy is to know your product inside and out. Any good salesperson knows that it is essential to understand both the positive and negative points of the product they are selling.
This allows them to effectively address any concerns that the customer may have and also provides an opportunity to highlight the unique features of the product.
For Example, If a customer is looking for a new car, a salesperson who understands the pros and cons of the different models will be able to find the perfect car for that customer.
Similarly, if a customer is unsure about making a purchase, a salesperson can clearly articulate the positive & negative points of the product and after sales services. This will be more likely to close the sale.
In short, understanding the positive and negative points of your product is essential for selling it effectively to customers.
Sales Strategy 3
Understand the need of the Customer
The Third Strategy is to focus on the needs of your customer. Before selling anything to a customer, it is important to understand What are they looking for? What are their pain points? Why they need ? Why it is beneficial for them? How to use?
It is also important to be able to understand the customer's budget. This will help you to determine what price point is appropriate and which features or benefits are most important to them so that your customer can get the maximum ROI they have made on your product or service.
The best way to understand the customer's needs is to ask them questions about their current situation and what they are looking for. This can be done through conversation or via surveys or other research methods.
Once you have a good understanding of the customer's needs, you can then position your product or service as the best solution to meet those needs. Only then will you be able to sell effectively to the customer.
In sales, the Quality of the lead is the most important factor, as your efforts to convert lead into sales will remain the same for each lead, but if the quality of the lead is good, you will get more and quick conversions.
So as you already get the Pros and Cons of your products and the exact need of your customers, you can better identify your target audience and based on that you can generate the best quality lead that converts into sales easily.
Following are the ways to generate quality leads:
 Facebook Marketing.
​ From your Website.
​ From B2B sites like IndiaMart, Alibaba, etc.
​ By Bulk Marketing Campaigns through Email, SMS, and WhatsApp.
​ By Tele calling
Sales Strategy 4
Use Teknovate CRM Software to manage Leads
Leads are everything, in any business. Potential customers could one day become actual paying customers. Therefore, it is essential to manage leads effectively in order to maximize the chances of conversion. This is where CRM software comes in.
Designed specifically for managing leads and customer relationships. Track and organize information about leads, as well as monitor the progress of each lead.
Automate various tasks related to lead management, as sending follow-up emails or scheduling appointments.
The benefits of CRM Software as lead Management software:

 Increase the performance of your sales team.

 Manage more leads easily and effectively with minimum effort.

 Never forget a single follow-up.

 Track the history of each lead.

 Save the time of follow-up by mobile CRM.

As a result, using CRM software can help to make the lead management process more efficient and effective.

Sales Strategy 5
Set Auto Follow Ups by Marketing Automation
Marketing automation software can help to convert leads into sales by automating marketing tasks and processes.
Businesses can save time and resources by automating repetitive marketing tasks, such as automated follow-up by email, SMS, and Whatsapp. Track leads and customers and score and nurture leads until they are ready to buy.
By using it to streamline marketing tasks and processes, businesses can focus on more important tasks, such as closing deals and growing their business, resulting in increased sales and ROI.

Sales Strategy 6
Do detailed sales analysis through reporting to improve the sales process
Sales analysis and reporting are critical to improving the sales process and business performance. Sales representatives need to be able to quickly and easily identify areas of improvement and potential bottleneck
CRM software provides a complete view of the sales pipeline, from initial contact to closed deals. This allows managers to see where leads are getting stuck, which products are selling well, and which sales reps are outperforming their peers.
It assists to identify cross-selling opportunities and upselling potential. By understanding the complete sales process, businesses can make smarter decisions that lead to improved sales and performance.

Sales Strategy 7
Find and Improve the major reason for the loss of leads to increase the Lead Conversion Ratio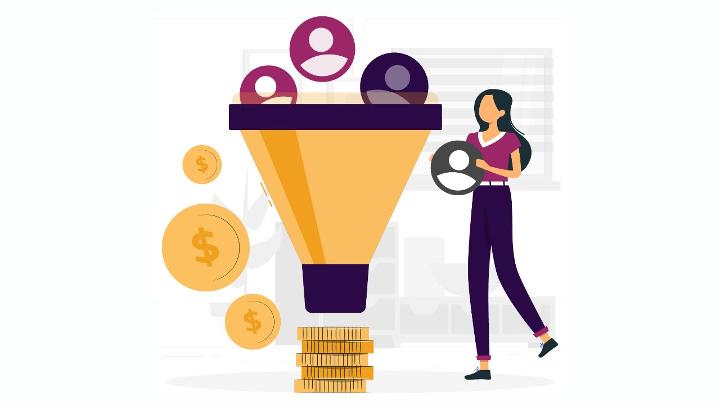 As any sales professional knows, generating leads is only half the battle. The real challenge is converting those leads into paying customers. That's why it's so important to find the major reason for the loss of leads and take steps to improve it.
Otherwise, you'll never increase your lead conversion ratio. Here Teknovate CRM software will help you because it will ask you for the reason for the loss of each lead, and give you a detailed report for the same.
Analyze your current sales process and look for where leads are falling through the cracks.
 Are you losing touch with them after the initial contact?
 Are you failing to follow up in a timely manner?
 Your price is high compared to your competitors?
Once you've identified the problem, you can take steps to fix it. This might involve changing the way you capture and store contact information, improving your follow-up protocol, or reworking your price.
By applying these simple steps into your business, you can increase your lead conversion ratio and close more sales.
These are just a few of the Sales Strategies that you can use to increase your lead conversation ratio. Implementing just a few of these strategies can have a big impact on your business. Try them out and see for yourself!
If you enjoyed this blog post, be sure to check out our other blog posts about Sales Strategies! We have a wealth of knowledge to share with you and can help you take your business to the next level!
Visit our website today to learn more. Thank you for reading!
Let's Schedule a live demo of CRM software
---
increase lead, startegies to increase lead,marketing automation,manage leads,strategies to increase leads,marketing automation, manage leads, sales strategies,

Strategies to increase lead,3X in just 3 Months