How to Increase Sales by Implementing 
Lead Management CRM Software
with Marketing Automation

---
CRM software is not optional, but as per the current competitive time all businesses should use CRM & lead management software compulsory whether they  are
 Small Business​

 Medium Business

 Enterprise business

It is a general myth that, CRM lead management software is useful for big businesses only, but actually, in the competitive market it becomes more necessary for small and medium-scale enterprises and for the entrepreneurs, and the reason is......

Small business has limited resouces and employees, So they have to perform multiple roles and manage lot many tasks at the same time which reduces their productivity and ultimately increase cost.
As they are run on small scale, they can not afford high marketing campaigns, so they will need such a tool that can generate leads for their business with minimum cost or absolutely free.
Additionally, they can not afford high price CA or business consultants to generate lots of reports and analyze the business to plan their next move.

        How Teknovate CRM - A Lead Management CRM Software to increases your Sales

---
Auto Capture Leads: Teknovate CRM will capture leads info automatically in a single platform through advanced integrations with many lead generation portals, So you can effectively manage your leads from multiple sources on a single platform. Invest your valuable time & finances on a single platform than multiple ones.

Auto-assign leads: CRM software will automatically assign each lead to the appropriate salesperson to manage your sales team easily and speed up the follow-up's. Obtain maximum sales from existing leads by saving time & effors.

Pipeline Management: Classify leads in different stages and manage pipelines with ease to smoothen lead management with all in one automate software.

Never forget any follow-up: Plan and schedule your activities, and CRM software will remind you of your daily activities, so you never forget a single follow-up and it will increase your conversation ratio.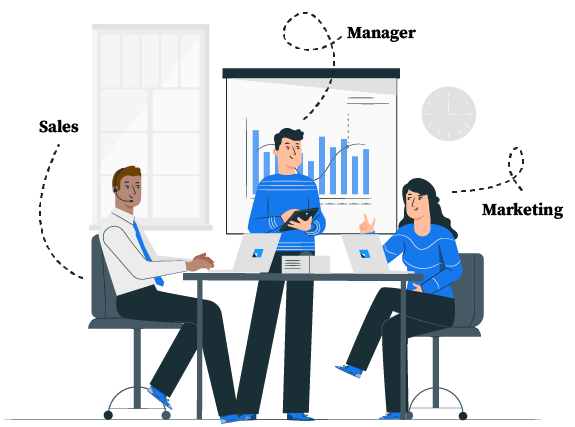 Activity History Tracking: The software will manage the history of each activity you have performed in each lead and also log the customer response. It will help you to perform the next activity in a better way to convert your lead into sales.
Auto follow-up: The Marketing Automation tool of CRM software will automatically do the follow-up of your leads, so it will save you time and the cost of sales generation.
Track Performance: Sales manager can give a target to every salesperson, and it will help you to track the performance of all the salespersons.
Generate leads for free: Create unlimited email and SMS campaigns to send bulk emails and SMS to generate unlimited leads free of cost.
360° view of marketing and sales: The business intelligence tool of the CRM system will generate unlimited reports, will help you to analyze your sales department, and help you to take the right decision at right time to remain at the top of your segment.
Teknovate CRM -  A Lead Management CRM software
implement in your business with added features

---
Decrease your lead generation cost
Increase the performance of your salesperson
Decrease your sales generation cost
Increase lead conversion ratio
Manage your marketing & sales through automation
Increase your profit with ease
Let's Schedule a live demo of CRM software.
---
improve sales performance, how to improve sales, increase sales in business, how to improve business sales, how to improve sales performance how to increase sales in business, small business