Enterprise Resource Planning (ERP) is a business management software that allows a company to take maximum advantage of its resources like Employees, Machinery, Warehouse, and Finance through a suite of integrated applications. ERP systems streamline and automate processes for more accurate and efficient operation.
ERP provides complete visibility into core business processes. Enterprise Resource Planning platforms, like Teknovate ERP, optimize systems through Better resource tracking and reporting facility, Huge database management and data sharing, and overall improved information analysis through its Dynamic Reporting facilities. ERP systems can allow your business to expand without any additional costs of marketing, warehouse, and operations.

1. A single integrated system for all business processes

Enterprise Resource Planning systems provide a common platform for all departments of the company. Since the platform is integrated, all departments can share data seamlessly. They can also perform business functions and operations that would require multiple systems like financial operations, inventory management, sales, marketing, etc. By reducing operational complexity, an ERP system can make operations more efficient. All the data for operations, finance, and sales can now be managed from a single system. This increases productivity reduces errors and gives you the ability to scale your business across the globe.

2. Streamline operations with visibility

With the implementation of Enterprise Resource Planning software, employees get real-time visibility into the operations. They can easily track their activities and performance against goals. This is possible due to the integration with the other systems. Having real-time visibility, allows managers to engage their employees better. The employees can be engaged more because they can see what is happening with the company. They can know if there is any issue in any steps of your business operations, and they can take care of that issue immediately.

3. Data capture for better reporting

With the implementation of Enterprise Resource Planning software, you get an opportunity to capture data from all your departmental operations. You can create custom reports based on the data you have collected. Real-time operations tracking can help you to remain connected with your business from any corner of the world which helps you to analyze the performance of your team, and you can put your valuable input at any point to avoid some mistakes and improve profitability.
Some of the examples of the reports are like
salesperson wise / product-wise / customer-wise sales report
Salesperson-wise daily activity reports
Lead loss Reason-wise report
Pending delivery report
Product-wise purchase report with an average price
last purchase price / average purchase price / last few purchase analytics
Slow-moving product report
Fast-moving product report
Department-wise product consumption report
Overall equipment efficiency report
Machine-wise / Person-wise / Product-wise production report
Live production costing
Live Purchase and Landing cost analysis
Daily Profit Analysis with the bifurcation of Income and Expenses in detail
And Many Many more reports from each department...

This is one of the best features of Enterprise Resource Planning software. You can create reports based on your business data to analyze and improve your performance and ultimately profitability.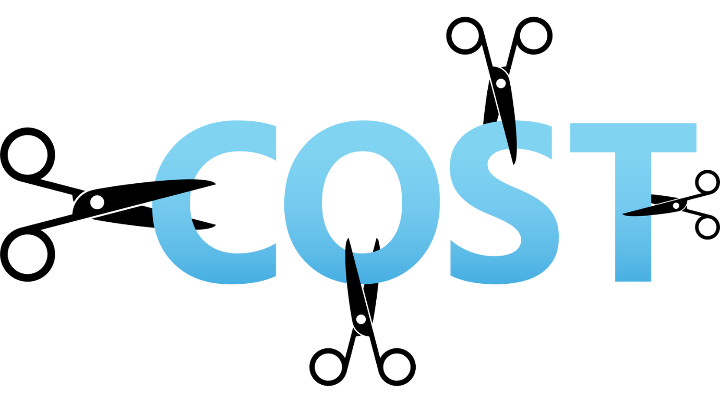 4. Cost reduction from automated workflows

Workflows in the ERP system are executed automatically. This results in fewer errors and less manual work. Overall, manual work is reduced when workflows are executed automatically. This is possible due to the integration with other systems like HR, Inventory Management, Financial Systems, etc. When workflows are automated, they can be executed remotely. For example, an employee has to perform a certain task in the company. In order to assign the task to the employee, Workflow has to be triggered. With integration, the task is automatically triggered in the ERP system. This saves time for the employee and the company.
Following are some examples of workflow automation that you can do with the help of ERP Software :
Auto-calculate purchase requirements of each product daily based on available stock, pending sales order/delivery, Min. Quantity set, pending production orders, etc.
Auto plan Manufacturing order for the production team, based on each new sales order confirmation.
Auto create Pending Delivery for store person, based on each sales order confirmation.
Auto alert on stop working of any machine
Auto alert for delayed deliveries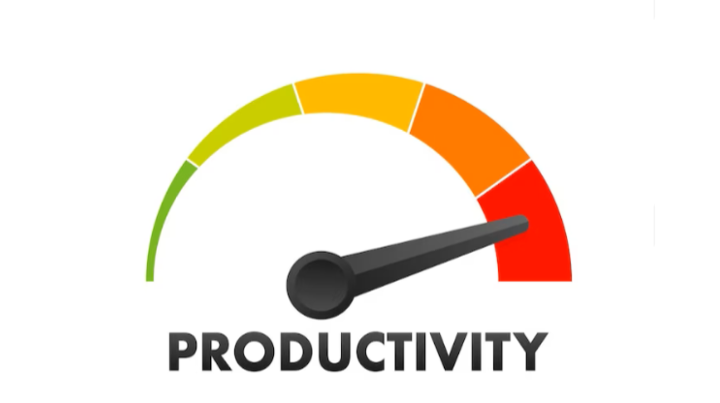 5. Increased employee productivity and morale

Managers who have implemented Enterprise Resource Planning software have noted a
significant increase in employee productivity and morale. The employees are eager to work in teams and have the freedom to do their work. They don't have to wait for approvals for every small task. This results in increased efficiency and motivation among employees. For example, employees can have permission to schedule their work, change the timings, or cancel their work. They also have permission to view their team's performance and assignments. This increases their motivation as they are able to control their own work.

6. Organizational growth and innovation

When you implement Enterprise Resource Planning software, you get the opportunity to scale your business across the globe. You can now operate in various locations without increasing the headcount. This allows you to get the right talent and scale the operation without any additional cost. The best part is that you don't need to invest a lot of money in hiring new talent. You can get the right employees with the right skill set with the right experience using the right workflows. This results in cost reduction and also allows you to scale faster.

Enterprise Resource Planning software is one of the most important software for any organization. It is an integrated system that allows you to manage resources such as people, processes, and information. With the implementation of ERP software, you get real-time visibility into your operations. You can reduce the number of errors, increase employee productivity, and ERP system have better information analysis, which power you to make the right decision at right time to remain ahead of your competitors. It also enables you to scale your business across the globe without increasing the headcount, so you can increase your profit with ease.
---
Let's Schedule a live demo of ERP software.

---